Salkantay Trek & Inca Trail to Machu Picchu 6 days

---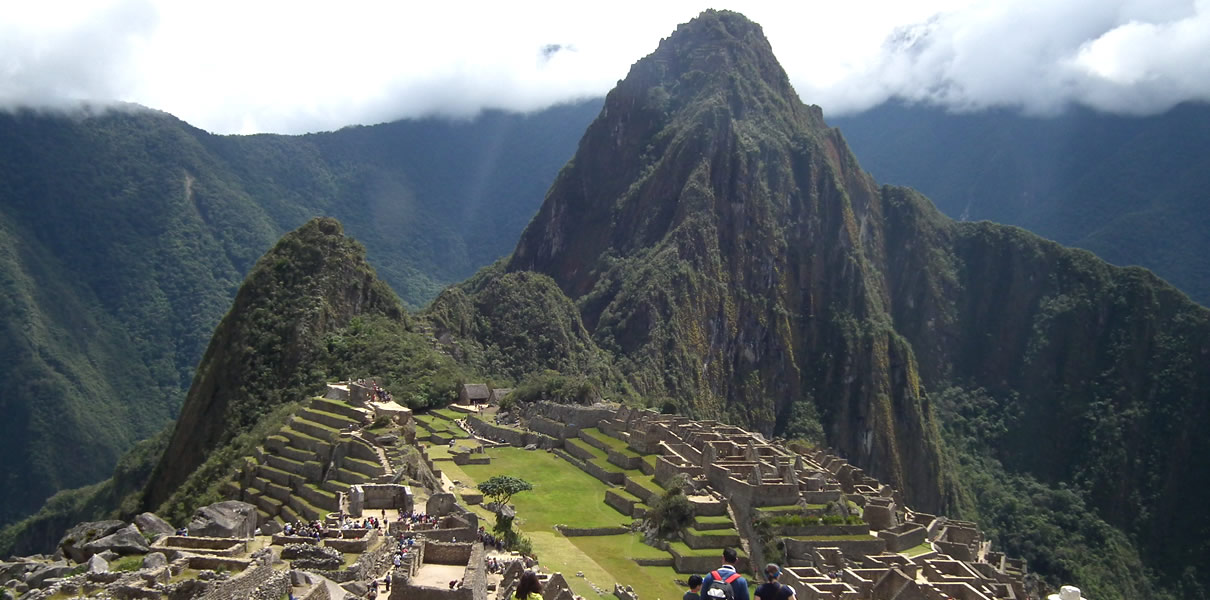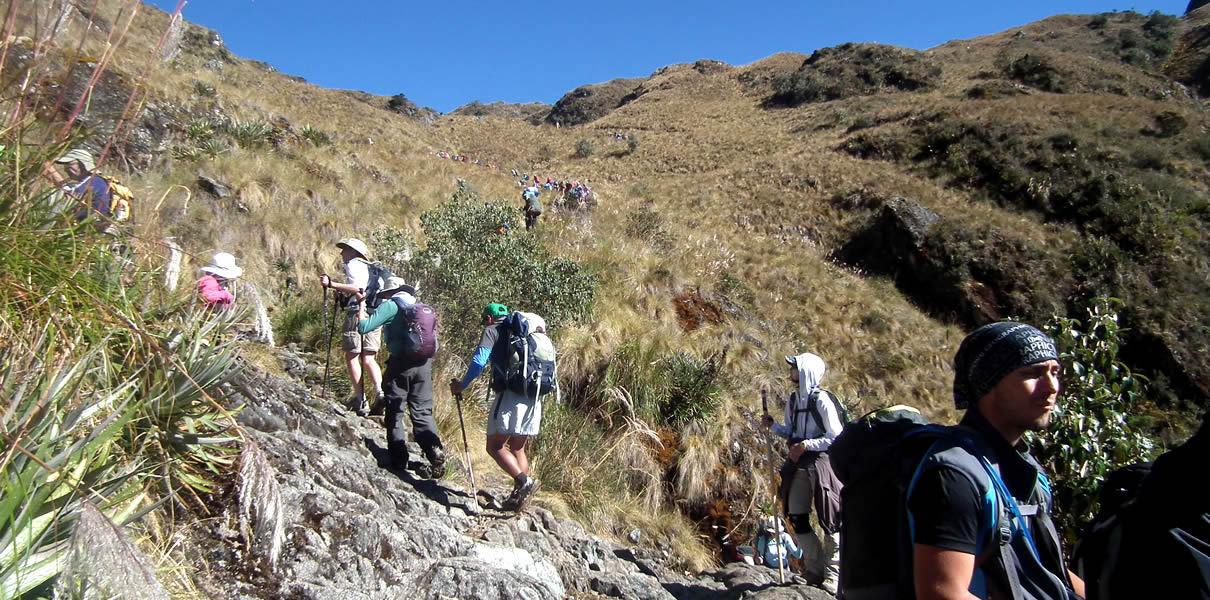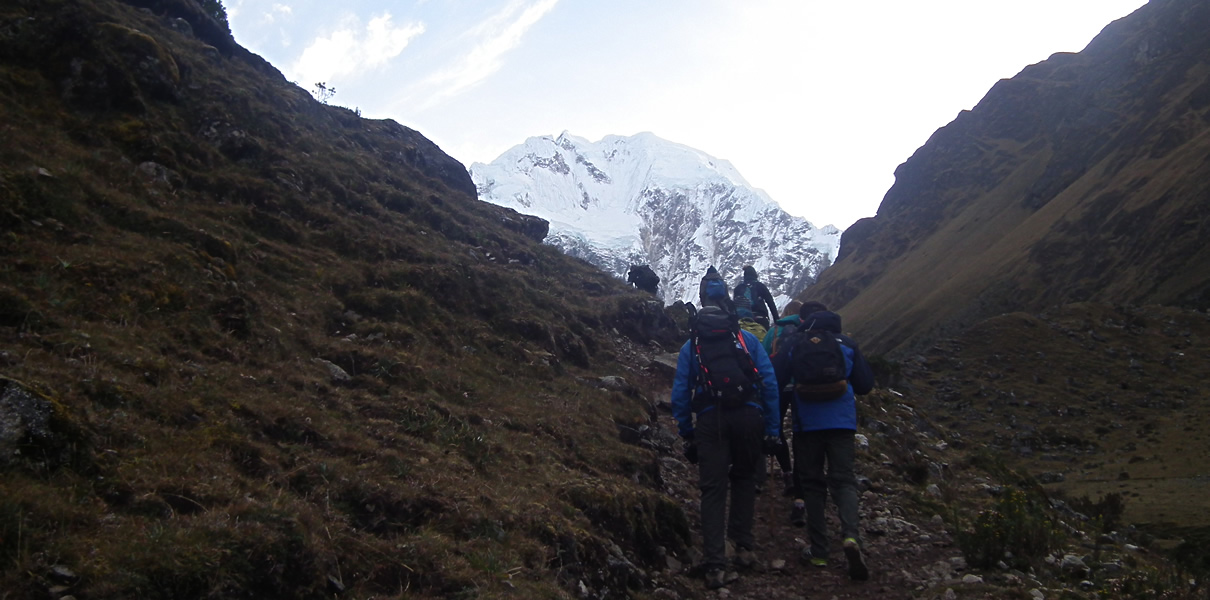 Salkantay and Inka trail trek to Machupicchu takes 6 days combine the highest snow-peaks trek with the classical Inka trail and visit the Machupicchu ruins, this alternative trek combine hiking and camping in the cordillera Vilcabamba. Salkantay is a Quechua name (Incan language) and means "savage mountain", this region of the Andes keep magnificent scenery and rarely flora and remote village of farmers living over 4000m. Salkantay and Inka trail trek to Machupicchu is designed for fit trekkers and demand good acclimatize before to begin the amazing trek.

Itinerary:
Day 01: Cuzco - Mollepata - Marqocasa - Sorraypampa.
You will be picked up from your hotel at 7 am in a private bus and will be driven to Mollepata at 2,850m/ 9,350ft. Along the way, we will pass through the picturesque towns of Pampa de Anta Izcuchaca, Zurite, and Ancahuasi. Our journey will take us into the Limatambo Valley, where we will see the ruins of Tarawasi, and then toward Mollepata, where we will begin our adventurous trek. At Mollepata, we will complete the arrangements for our trek and then hike to our first camp at Soraypampa 3,900m/ 12,795ft where you will see the amazing Salkantay Mountain 6,264m/ 20,551ft.
Day 02: Sorraypampa - Pampacahuana.
We will start trekking at 7am for a steep climb up towards Incachiriasca Pass at 4,850m/ 15,912ft the highest point of the whole trail. From here there are impressive views of the Salkantay snow covered peak. We will then descend to Yanaq'aq'a, and after Lunch we will further descend towards the Pampacahuana Community. Next to the town exists an original Inca Canal, where we will set up camp for the night.

Day 03: Pampaahuna - Wayllabamba.
This morning we will be leaving at 8am to start our downhill trek for 4 to 5 hours along the shores of the Pampacahuana River until we arrive at Wayllabamba, a farming community located at 3,100m/ 10,137ft, and where we will camp tonight. On the way down we visit Paucarcancha, an Incan archeological site.
Day 04: Wayllabamba - Pacaymayo.
Today will be a hard day, we will slowly move up hill about 3 hours to Lluchapampa, this is a camping area and possible lunch area. From there we will trek a further 2 hours to a second mountain pass of Abra Warmihuariusca, the dead women's pass at4,215m/13,776ft. From here you will see Llamas and Alpacas grazing on ichu, while you are moving down the valley to Pacaymayu 3,500m/ 11,483ft where we will camp for the night.
Day 05: Pacaymayo - Winayhuaina.
This is a great day trekking on the traditional Inca trail route, where we will visit the Runkurakay Inca site. From there, we will ascend to the Runkurakay Pass at 3,950m/ 12,959ft with amazing views of the Urbamba and Vilcabamba Mountain Ranges, we will also visit the Inca sites of Sayacmarka, Phuyupatmarka and Winaywayna at 2,700m/ 8,829ft and we will camp here. We will have dinner. Tip the porters say thank you and get to bed early.
Day 06: Winayhuaina - Machupicchu - Cuzco.
After breakfast an early breakfast at 4am we will walk to Inti punku, the Sun Gate, where we hope to get our first view of Machu Picchu 2,400m/ 7,874ft. This can be a very special experience and an amazing spot to sit and take in the majesty of Machu Picchu. We will stroll down hill to the lost city and visit the most important places in Machu Picchu before taking the train back to Cusco in the afternoon for a shower and celebrations!
Note.
Private departures are available on the dates of your choice. For more information and price writes to our:
info@cordillerablancatrek.com
/
cordillerablancatrek@gmail.com
---
In The Price Includes:
Professional English/Spanish speaking guide
Entrance fees for the Inca Trail and Machu Picchu
Transportation by bus from Machu Picchu to Aguas Calientes
Private transportation to Mollepata
Round-trip Transfers
Double Occupancy Tents
Camping Equipment: Bathroom tent, kitchen tent, dining tent, chairs, tables and comfortable mattresses
Horses to carry our equipment
Muleteer and Cook
Porters to carry food, tents and cooking gear, and the personal belongings of the passengers (Max. 10 Kilos)
Foods (breakfast, box lunch, hot drinks in the afternoon, large dinner) during trekking
First aid kit/Oxygen
Train ticket back to Cusco (Backpacker Service)
Price does Not Include:
Transport airport
Hotel in Lima
Flight Lima, Cuzco, Lima
Hotel in Cuzco
Additional Taxi
Personal Equipment of trekking
First breakfast
Meals and drinks in the city
Any type of life insurance
Tipping
Important Npte:
We will buy your Inca Trail trek permit using the names & passport numbers that you send us with your trek booking application. You must bring these same passports with you to Cusco and take them on the Inca Trail. If the name or number in your passport is different from the name and number on the trek permit, the government authorities will not allow you to start the trek and you will not be entitled to a refund. If you plan to renew your passport between making the trek booking and actually starting the trek YOU WILL MUST bring both passports (New and Old).