Inka Trail To Machu Picchu 2 Days / 1 night

---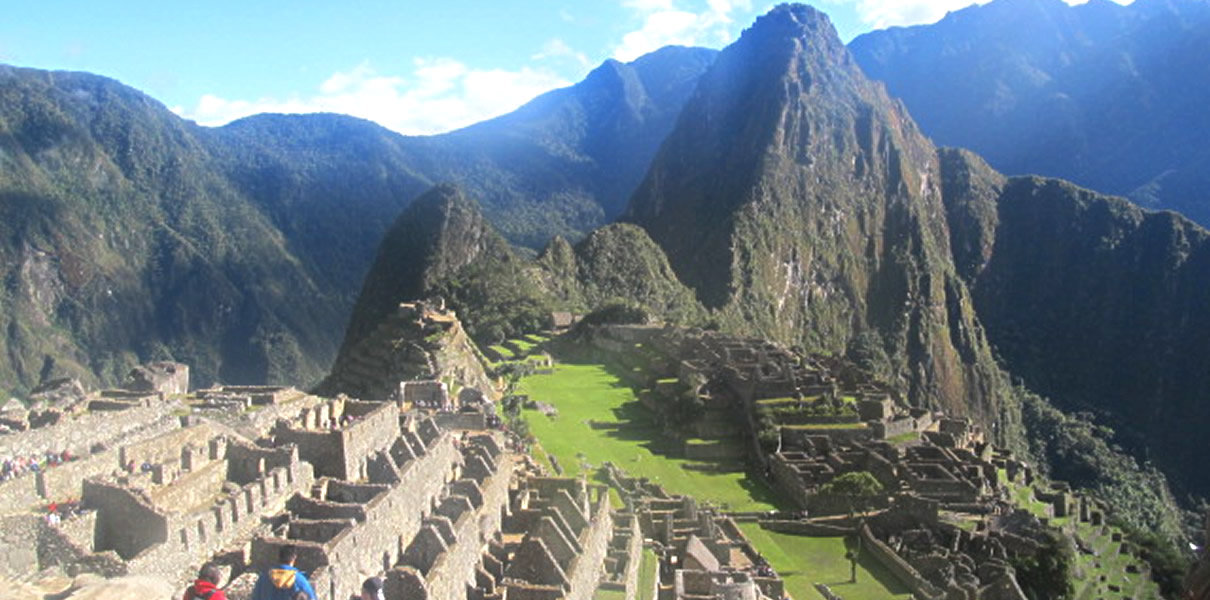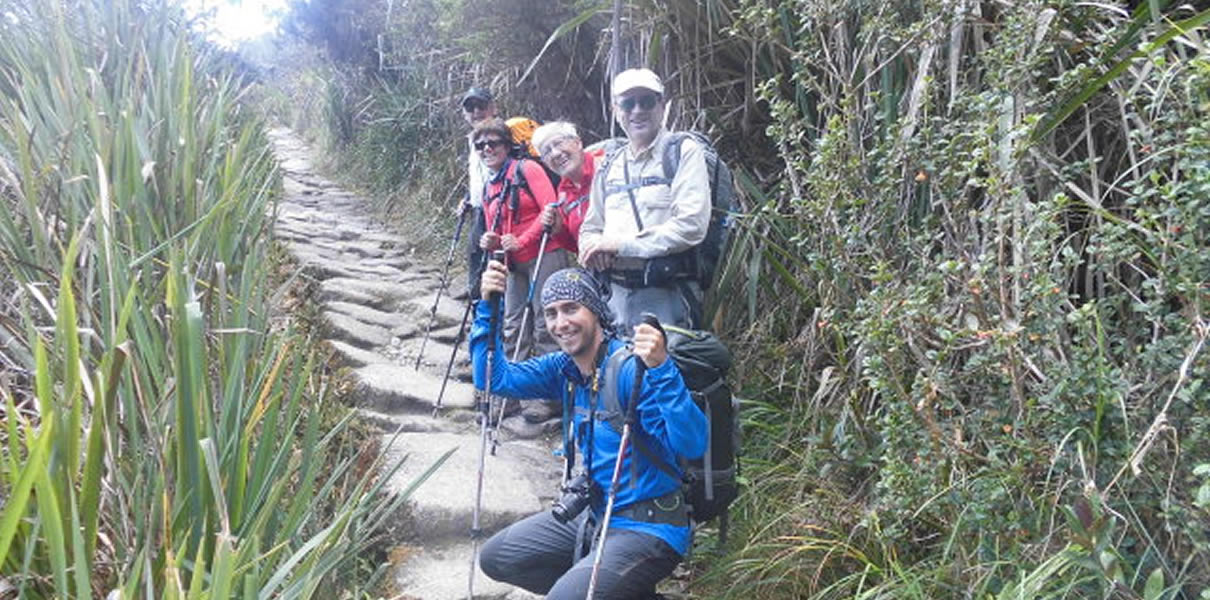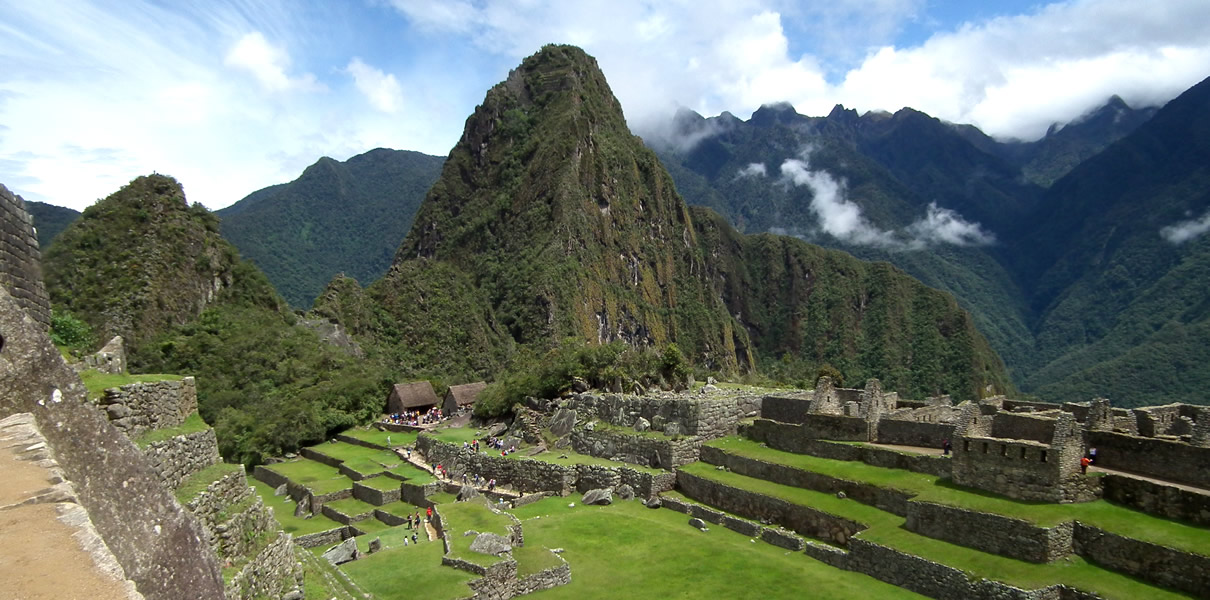 This short allows to enjoy a part of the beautiful and fascinating trail of the Incas without Having to camp, This short version is recommended for people who do not have the time to be prepared physically for a high trip,. The trek starts in the km 104 and follows the way for 6 hours going up to coming to a viewing -point to have spectacular sight mixing nature with culture ; you can observe impressive landscapes, flora, fauna ,variety of microclimates and also archaeological sites like CHACHABAMBA and wiñaywayna then you continue and climb inti punco (sun gate) finally after 45 min walking you will have a spectacular view of the sanctuary gate after one night and a rest repairer in a comfortable hotel , we come back to the dawn to see MACHUPICCHU impressive archaeological complex.
In the evening we return to Cusco by train. We strongly recommend booking the inka trail tour at least 120 days in advance, because the entrances for this trail are gone quickly.
Itinerary:
Day 1: Cusco – Chachabanba - Wiñaywayna – Machupicchu
Early in the morning at your hotel we will pick you up and we going to take our comfortable private bus going to the train station POROY and OLLANTAYTAMBO , where we board to follow the route of the Urubamba river until km 104,the route of the train where arrive around 10:00 am where we cross a footbridge to begin our trek at the archaeological site of CHACHABAMBA (2150 m). After a brief visit to this fascinating archaeological complex with fountains and water channels , we begin the ascent of approximately four hours to take us to enjoy a panorama of the great valley , and then go through a fence to the complex cracked impressive archaeological WIÑAYWAYNA (forever Young ) . We rise to the largest and praise instead of the Inca trail passing through a chain of ceremonial baths and elegantly curved or convex platform . Continue immediately after a mountain side and a lush rain forest filled with giant ferns and the diversity of broadleaf plants. Immediately thereafter ,though a door ( inti punku or door of the sun ) and our view is a majestic natural beauty and unforgettable work left behind by our ancestors , a twisting gorge and forested peaks . we crossed the final half hour, down the road that will be able to estimate the altars and buildings , so as they pass through the heart Machupicchu. Later we took the bus that took us to the city of Machu picchu that people in 30 minutes ,and spend the night in a comfortable hotel .
Day 2: Aguas Calientes – Machupicchu – Aguas Calientes – Cusco
We wake up early for breakfast and go for about 30 minutes by bus to Machupicchu archaeological complex , where we enjoy a spectacular view of the city enigmatic. Our visit will be for about 2 hours all around the archaeological complex as precincts ,plazas ,and fountains , sacred temples, urban agricultural sector; You will have free time to visit for yourself.
---
In The Price Includes:
Private Bus from Cuzco to ollamtaytambo.
Entrance to Inca trail
The tour adventure guide.
The porter will carry water and bob lunch.
Box lunch in the way.
The passenger's haves 5 kg of vajilla.
The train from ollanta to 104 km.
The train from aguas calientes to ollanta.
Food in aguas calientes (dinner)
The tour guide is came with passengers in the train.
Private Bus from ollantaytambo to Cuzco.
Bus from Inca side to aguas calientes. Two time and one time up.
Portable bathroom
Don't Includes In The Price:
Hotel in aguas calientes.
Sleeping back.
Recommendations: only for hiking
Passport original.
You take dress coat.
Rain jacket.
Sun cream
Sprite for mosquitos.
Torch.
Sleeping.
Cat and hot
Stick.
Kneepads.
Pills (for stomach pain; for headache).
Toilet paper.
Extra money in soles.
Sun glasses.
Sweater.
Hiking pants.