Choquequirao Trekking to Machu picchu 09 days

---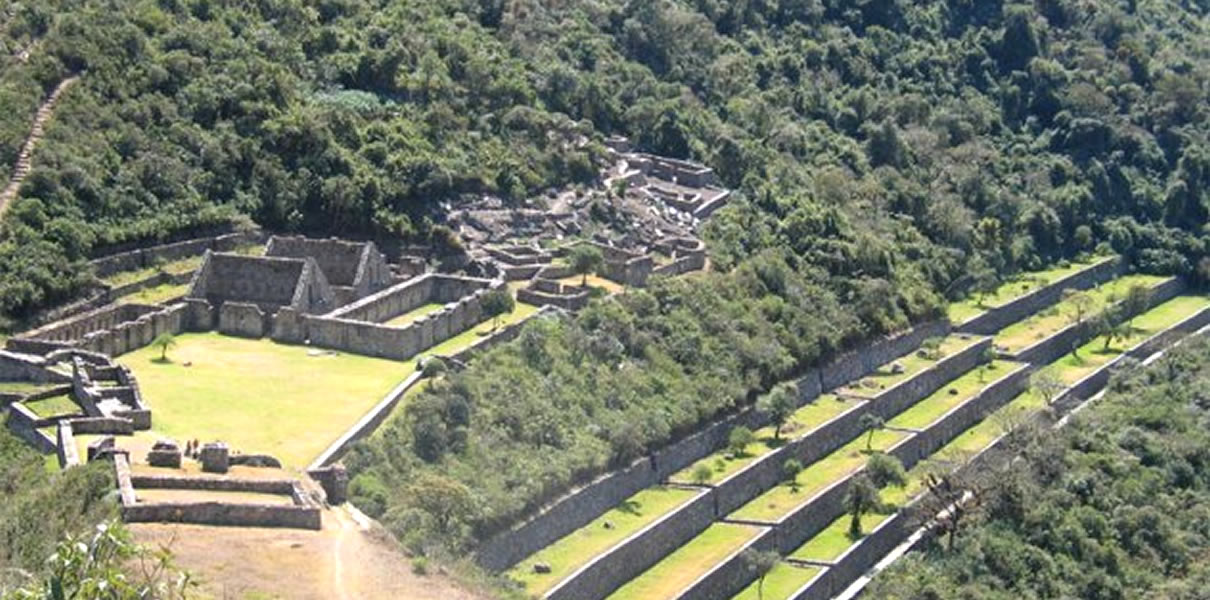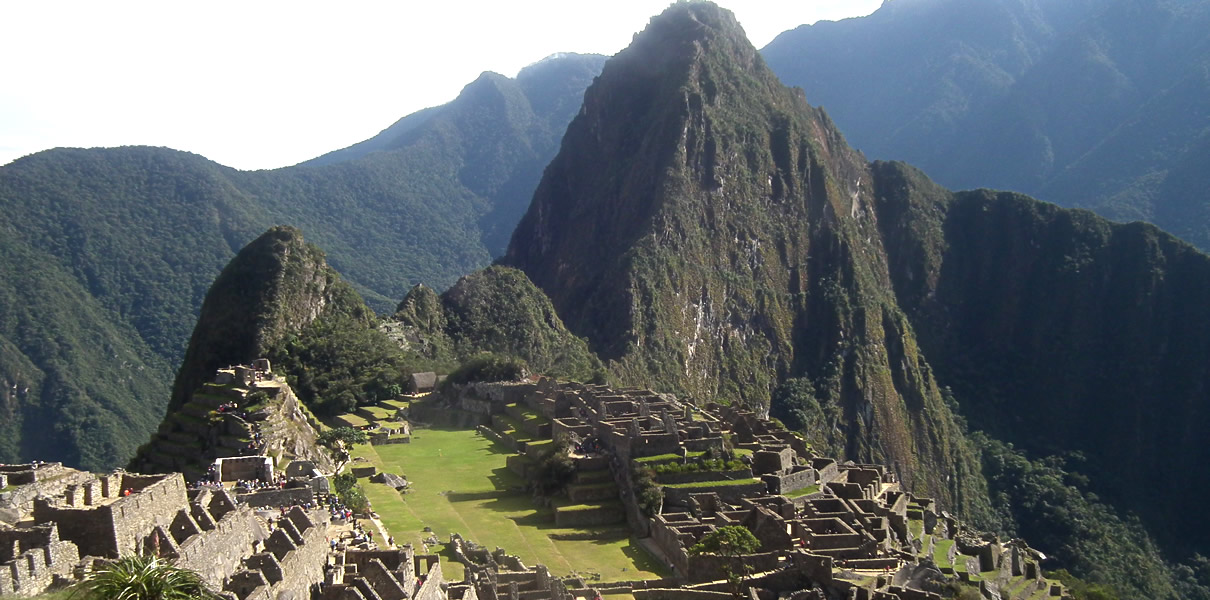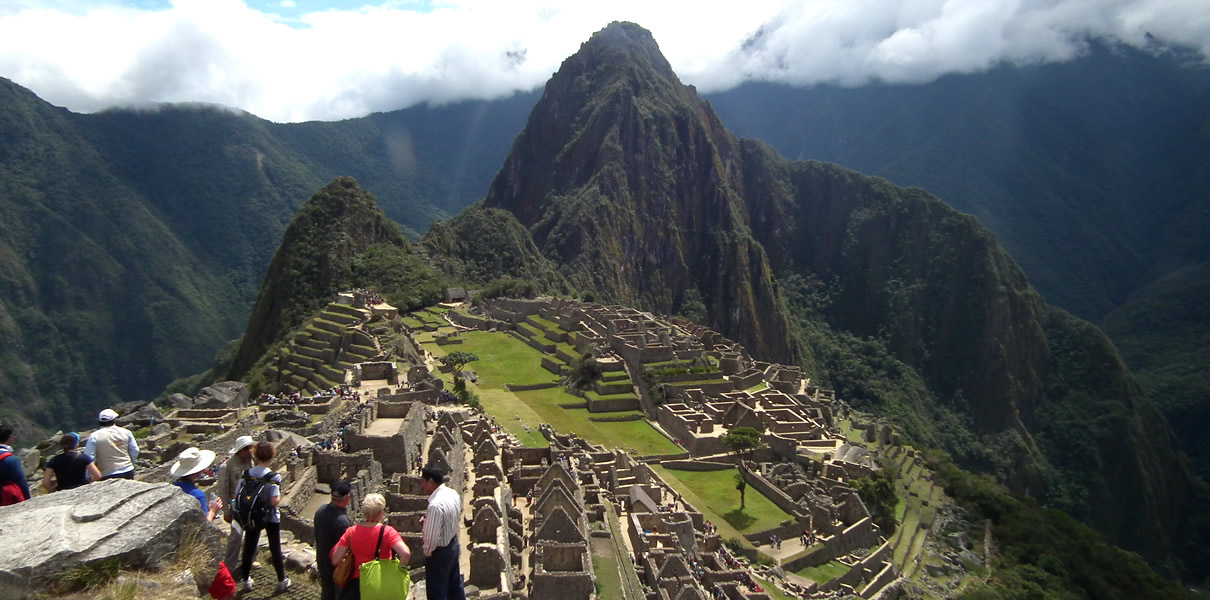 Archaeological group built in an amazing place with an extraordinary landscape around, this mythical place comparable to Machupicchu, has an own majestic atmosphere that gave shelter to people like the Inca himself during the last period of this civilization, this place has different areas with constructions used for different things and a great location from where we have an amazing view of the Apurimac Canyon. Trek machupicchu
Itinerary:
Dia 01: Cusco - Cachora - Chikisca
We depart from Cusco at early in a private car for a 4 hour drive to the charming village of cachora, situated on the edge of the Apurimac canyon and surrounded by impressive snowcapped peaks. After lunch, it is a 2 hour hike to capuliyoc (2915 meters/ 9561 feet) from where we have our first beautiful views of the Apurimac valley stretching below as well as the snow- capped peaks of Padreyoc and wayna cachora. Our total hiking time today is about five hours. Accommodation: camping at chikisca 1950m. 16 km descending 1200m in altitude - cachora to chikisca.

Dia 02: Chikisca - Choquequirao Ruins
Departing early, we descend to the magnificent Apurimac River (1550 meters/ 5084 feet) before beginning our climb over to Santa Rosa and then on to Marampata where we will have lunch. The climb from the river takes about 4 hours and is tough. From lunch spot we can see the ruins of choquequirao; from here we have two hours more hike to the ruins. (3110 meter / 10120 feet) we will spend the late evening in the ruins, where we will watch the sunset and have the chance to see condors. Accommodation: camping at choquequirao campsite 3033m. 13 km ascending 1600 m in altitude – chikisca to choquequirao.

Dia 03: Choquequirao - Pinchiunuyoc
We have a chance to more fully explore the ruins and have a little rest in the morning. In the afternoon we will climb over a ridge and hike to the ruins at pinchinuyoc, where we will camp the night (2 hrs. hiking). This is definitely the easiest day of the trip! Accommodation: camping at pinchinuyoc about 3000m/ or depending on the group at rio Blanco, a further 1.5 to 2 hours descent. 10 km descendían 1450 m in altitudes – choquequirao to Rio Blanco.
Dia 04: Pinchiunuyoc - Maizal
If we have camped at pinchinuyoc, after 2 hours of walking, we will arrive at the canyon of the Rio Blanco (1990 meters/ 6527 feet) where will have a rest before starting a difficult climb to our campsite of Maizal. The climb is 3 – 4 hours. Accommodation: camping at maizal 3000m. 8km ascend 2000 m in altitude – Rio Blanco to mina Victoria.

Dia 05: Maizal - Yanama
We depart at 7am and walk up hill for about 3 hours through semi-jungle, to the Victoria mines. We visit the ancient mines and some Inca ruins before climbing an hour more to the pass of Abra Victoria. (4130 meters/13546 feet). The newly discovered coryhuayrachina ruins are between Yanama and Maizal and we do follow well-constructed Inca steps at an area that we call "mina Victoria" (we started calling it this because that's what muleteer's called it)
We do not visit coryhuayrachina, but it is still interesting to learn about some of the unknown Inca history in the areas that.
There are spectacular views from the pass as we descend to the charming village of Yanama. (About 2 hours walk). Apus Peru usually uses muleteers from the village of Yanama (Therefore providing employment for isolated people) and we camp near the muleteer's house, and feast on a pachamanca. Accommodation: camping at yanama 4100m 12 km 500 m descend and descend 600m in altitude – mine Victoria to Yanama.

Dia 06: Yanama To Totora - Colpapampa
A day of mountain peaks. In this day we walk for seven hours, preferably rising early to appreciate the chain of snow peaks that we can see from here. We lightly ascend to the second pass which is the highest of our trek at 4850 meters/15908 feet. After the pass we descend for three hours to the valley of totora, where will spend the night. Accommodation: camping at totora about 3900m. 18km 700 m ascend and descend 1900m in altitude – Yanama to colpapampa.
Dia 07: Colpapampa To Lucmabamba
Today we also walk, for seven hours, but the whole day is descending and we can easily notice the changing scenery and different varieties of plants typical of the high jungle – known in Spanish as the "eyebrow of the jungle" accommodation: camping at la playa, Santa Teresa, or lucmabamba 2125m Please note that from day 7 onwards, you will be joining the more touristic Salcantay trek, if you are a "purist" who prefers only hiking experiences please consider that you will be joining the heavily tourist Salcantay trek. However, if you want to take the choquequirao – Machupicchu route you have to join the Salcantay trek at some point. Otherwise you might like to consider the choquequirao to vilcabamba trek which is rarely done but does not end Machupicchu. Or you could do Choquequirao to vilcabamba trek and then do a Machu Picchu extension (10 days in total). Ultimately, as you get closer to Choquequirao to vilcabamba trek and then do a Machu Picchu there are going to be more touristic.
16km 800 m descend in altitude colpapampa to playa (or lucmabamba) or colcamayu.

Day 07: Camping Options
Remember that Salcantay is a popular route that suffers degradation and is currently un-regulated. This night's camping offers a number of options, which you should talk to your guide about. These options are linked to the group's wishes, and also what you plan to do the next day. la playa is not a remote campsite – for those that want to get away from the crowds you should talk to your guide about camping at lucmabamba. Santa Teresa is also not a remote campsite and can have parties, but is a good location depending on your activities the next day. If you plan on doing the cola de mono, then cola de mono has lovely camping options.
Day 08: Day of Options, Around Santa Teresa - Aguas Calientes.
On day 8, you have THREE options here, depending on your interest and fitness. You should discuss each with your guide. You should also be aware that Salcantay is the second most touristic route in the Salcantay region and inevitably this means you will encounter other people (it's not a "wilderness" experience). Important note: the following options are decided by "group majority" – if you are joining a "trekkers wanted" group then the decisions will be made by the group at your briefing or on the trail. An advantage of forming your own, private group is that you can nominate ahead of time which options you will you wish to select.
1. - relax option.
You will take motorized transport to the campsite outside the village of Santa Teresa (not always a quiet campsite) so that in the evening you can visit the recently reopened hot springs at colcamayu. UNFORTUNATELY the colcamayu hot springs were completely washed away in the flooding of January 2010 and are no longer a camping option. On day 8 you will take transport to the impressive Machupicchu hydroelectric system where we will have lunch and visit an Inca ruin. After this, we will talk for 2.5 hours more along the train tracks to arrive at the village of aguas calientes.
2. Adventurer's option:
we leave early and climb for about three hours through the jungles before descending to the interesting, but largely covered ruins of Llactapata. Don't let your guide talk you out of this!!! Yes, its three hours climb, but it is also a very interesting to Machupicchu! Originally discovered by Hiram Bingham at the same time that he discovered Machupicchu, modern day explorers Vincent Lee and Gary Ziegler recently established that these ruins are much bigger and more important than previously thought. From here we have our first views of Machu Picchu, in the saddle of the mountain opposite. We descend very steeply on a muddy track for two hours to the impressive Machupicchu hydroelectric system where we will have lunch and visit an Inca ruin. After this, we will walk for 2.5 hours more along the tracks to arrive at the village of aguas calientes.
3. - Thrill Seekers Option:
on day 8 we offer you the chance highest zip line in south America –cola de mono (check out the picks!) after doing "cola de mono" in the morning we will take transport to the hydroelectric station. "Price of cola de mono is additional to the cost of your tour" after this, we will walk for 2.5 hours more along the train tracks to arrive at the village of aguas calientes.
We include in the price of you're a train ticket from the hydroelectric station to aguas calientes ($18) the train leaves at 7:30 pm, and you arrive in aguas calientes about one hour later, when you are transferred to your hotel. If you want to walk all the way to Aguas Calientes (Machu Picchu) its 2.5 hours more along the train tracks to arrive at the village of aguas calientes .some people like this option, because it's the closest you can get to walking to Machu picchu (apart from the actual Inca trail) and it's also nice to walk along, looking up at the ruins of Machu Picchu. Other people prefer the train. You need to talk to your guide and decide what the most appropriate option for you is. If you decide to walk along the tracks, your $18 pays for your duffel bags to go on the train.
A soak in the thermal baths in aguas calientes are often the perfect respite for aching muscles!!! Ausangate Travel includes a nice celebratory dinner the price of your tour in Aguas Calientes. Accommodation: hostel in aguas calientes; 14km – Santa Teresa to aguas calientes (if the groups take the option to go via Llactapata/Patallacta its10km extra).
Day 09: Aguas Calientes - Machu Pichhu - Cusco.
Today we will have a guided visit of the lost city of the Incas, Machu Picchu, Early in the morning (before dawn) we will take a bus up to the ruins of Machu Picchu. (Bus included in price) so that you can appreciate this famous city in the dawn light and before the crowds arrive. You will then have a 2.5 hour guided tour of Machu Picchu with your guide. After your tour you can further explore the ruins by yourself or climb Huayna (Wayna) Picchu for that classic photo of Machu Picchu. (You should pre purchase your ticket for $ 10 extra so you don't miss out!)
If you don't get to do Huayna Picchu, other options are:
Inti Punku (gate of the sun) this is the location where the classic Inca trail arrives.
Inca Bridge.
Machu Picchu Mountain.
We highly recommend walking down from Machu Picchu to get a feeling for the vegetation and also the audacity of its builders. It's a 1.5 hour walk back to the village of aguas calientes. We return to Cusco in the afternoon by the backpacker train (departs approx. 2.30pm) and are met by a driver at Ollantaytambo who will transfer you directly back to your hotel. You will arrive in Cusco approximately 4 hours after your train's departure from aguas Calientes.
Note.
Private departures are available on the dates of your choice. For more information and price writes to our:
info@cordillerablancatrek.com
/
cordillerablancatrek@gmail.com
---
In The Price Includes:
Private Bus from Cuzco to cachora (capuliyoc)
The tour adventure guide.
Cook. And assistant cook.
Horses for loading.
Saddle horses.
The passenger's haves 8 kg of balija.
Tent.
Kitchen tent.
Matras terma rest.
Train from hydroelectric.
Food buffet 8bre/ 8/lunch 8/diner.
Train back to ollantaytambo.
The tour guide is came with passengers.
Private Bus from ollantaytambo to Cuzco.
Bus from aguas calientes to Inca side and aguas calientes.to aguas calientes.
Portable bathroom
Price does Not Include:
Hotel in aguas calientes.
Sleeping back.
Recommendations: only for hiking:
Passport original.
You take dress coat.
Rain jacket.
Sun cream
Sprite for mosquitos.
Torch.
Sleeping.
Cat and hot
Stick.
Kneepads.
Pills (for stomach pain; for headache).
Toilet paper.
Extra money in soles.
Sun glasses.
Sweater.
Hiking pants.