Choquequirao Trekking 4 days

---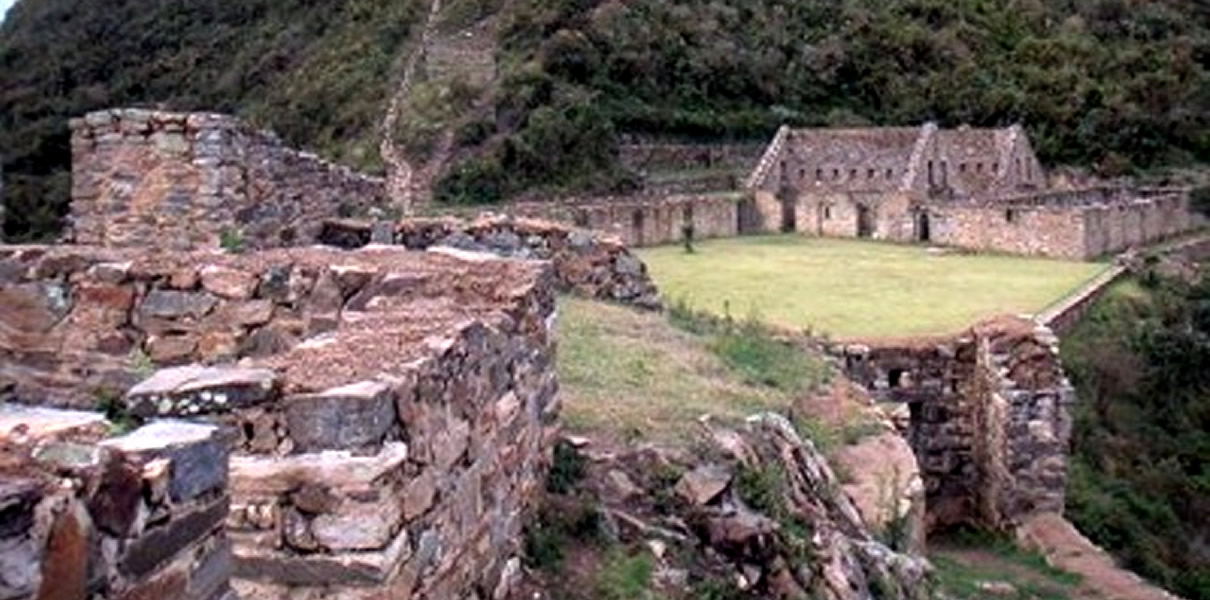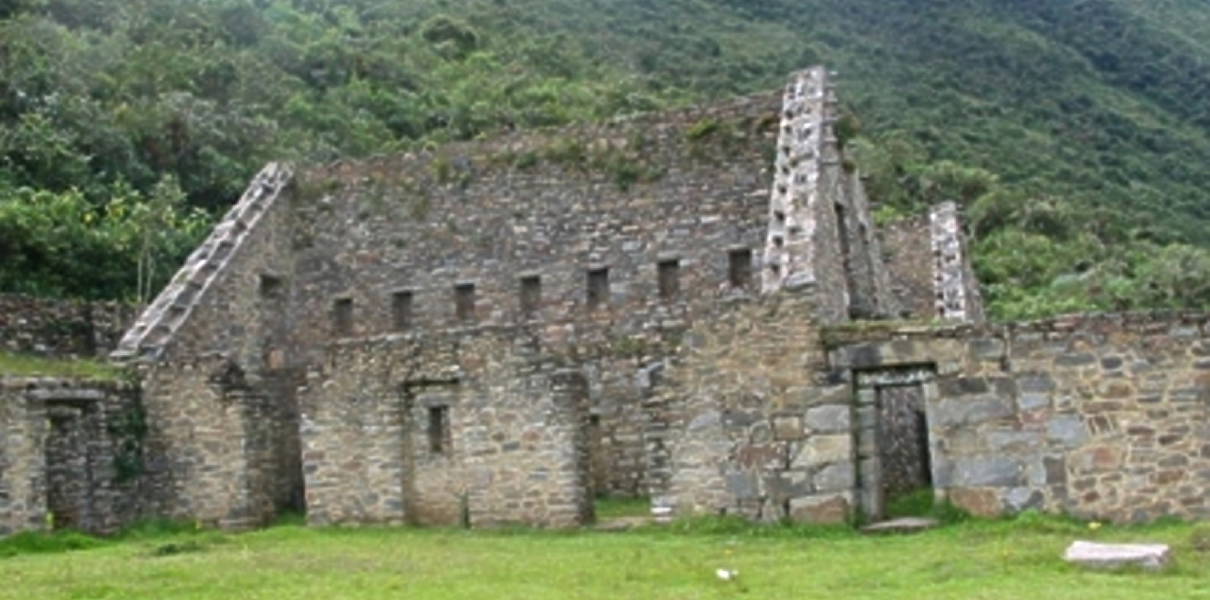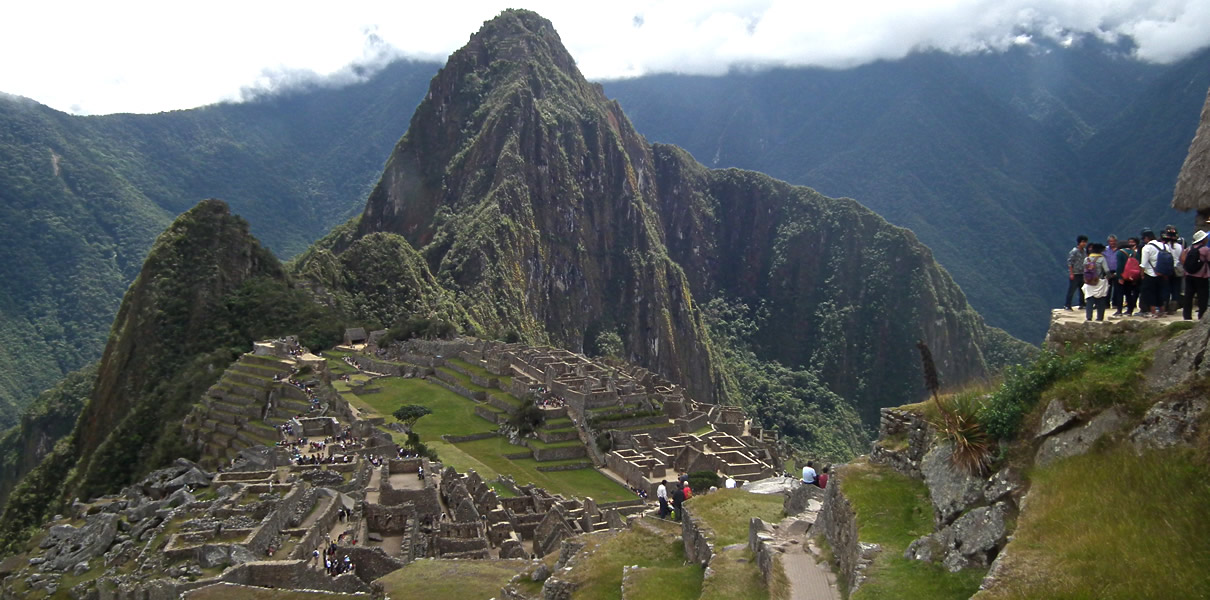 Choquequirao Complex is very interesting and one of the most popular treks in Cusco area. Choquequiraw is situated in the spur of the mountain range of Salkantay, over 3030m surrounded by the Apus of Yamana, Ampay, Chokecarpu, Pumasiyo and Panta, on the left bank of Apurimac river. In the time of the Incas, it was united and in communication with Machu Picchu by a complex network of trails. The reasons are many: The fantastic nature with valleys, snow-capped mountains and great variety of plants, birds and animals. Choquequiraw is considered as "The Last Refuge of the Inca Empire". Visitors can view a complex hydraulic system, most likely for domestic, ceremonial and agricultural use. The geographic location of Choquequirao in reference to other complexes of the same period would tend to indicate that its function was that of an Inca enclave toward the valleys of the Apurímac River.
Itinerary:
Day 1: Cusco _ Cachora _ Playa Rosalina
Leave from Cusco at o'clock in the morning by bus arriving at Cachora town approximately at 8:00 am in the morning where we will have walk and here after we arrange the equipment on mules and horses. From this place we cam observe the Majestic Padreyoq snow-covered peak 5,482 masl the hike on this firs day is 21.50 Km. 3 hours flat from Cachora to Mirador Capuliyoq and 4 hours down hill until camp site 1580 masl.
Day 2: Playa Rosalina _ Choquequirao
Early in the morning 6:00 am after breakfast, we continue our hike going up to Choquequirao. We will arrive to archaeological place Choquequirao after 6 hours, good time to enjoy that majestic place, we will observe tree levels the excavated ruins, we will appreciate houses, terraces and other part of this Inca town (depending of the weather we observe the fly of the Condors).
Day 3: Choquequirao _ Chiquisqa
After an early breakfast we pack and start walking back to Chiquisqa, on the way we can observe again Apurimac canyon.Here we maybe lucky to appreciate the flight of the Condor
The exuberant vegetation and its variety of flower and orchids.
Day 4: Chiquisqa _ Cachora _ Cusco
Early in the morning after breakfast we continue to climbing 4 hours more aproximately until Mirador Capuliyoq.After that we will continue to arrive to Cachora town on hike we can appreciate again the majestic Padreyoq snow that decorate the Apurimac Canyon.
Note.
Private departures are available on the dates of your choice. For more information and price writes to our:
info@cordillerablancatrek.com
/
cordillerablancatrek@gmail.com
---
In The Price Includes:
Transfer arrival or departure in Cusco
Transportation from Cusco to Cachora
Entrance to Choquequirao
4 breakfasts, 3 Lunches / 3 Dinners
Snacks during the trek
Professional Guide (English - Spanish)
Cook
Tents and camping equipment
Matras
Horses (carry camping equipment)
Transportation from Cachora to Cusco
First aid kit
Oxygen bottle
Price does Not Include:
Transport airport
Hotel in Lima
Flight Lima, Cuzco, Lima
Hotel in Cuzco
Personal Equipment of trekking
Additional Taxi
Lunch and Dinner on the last day
Tips.
We Recommend that you bring:
Backpack for medium to large
Suitable shoes for trekking
Sleeping bag (in case you have not, you can rent one in Cusco)
Rain coat (may be purchased in Cusco)
Clothing suitable for Hot and Cold
Water bottle
Flashlight (we recommend two pairs of batteries)
Sunscreen and insect repellent
Chocolates, sweets, etc.
Personal and towel
Camera, batteries